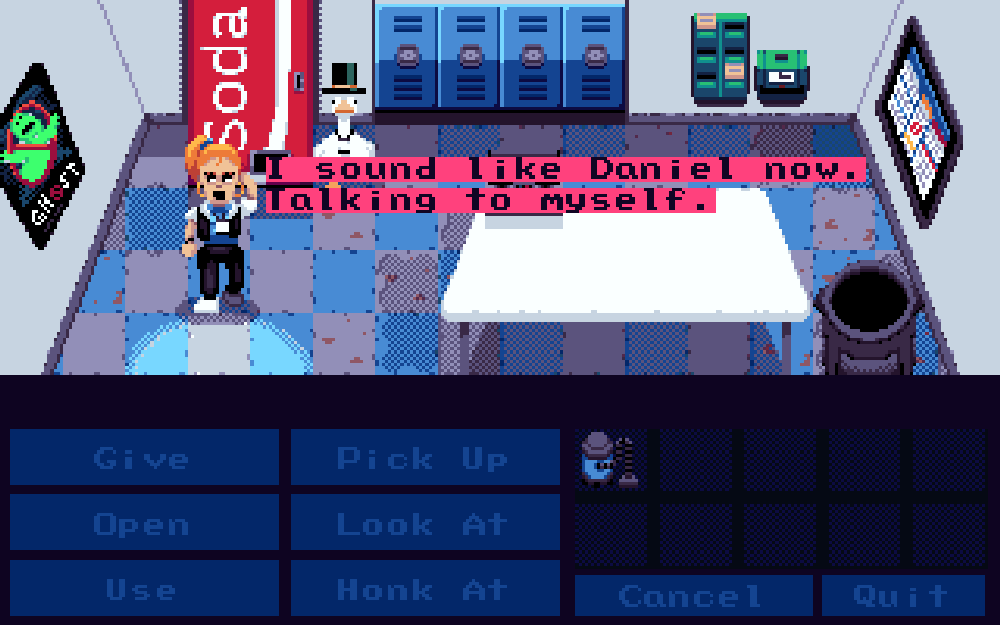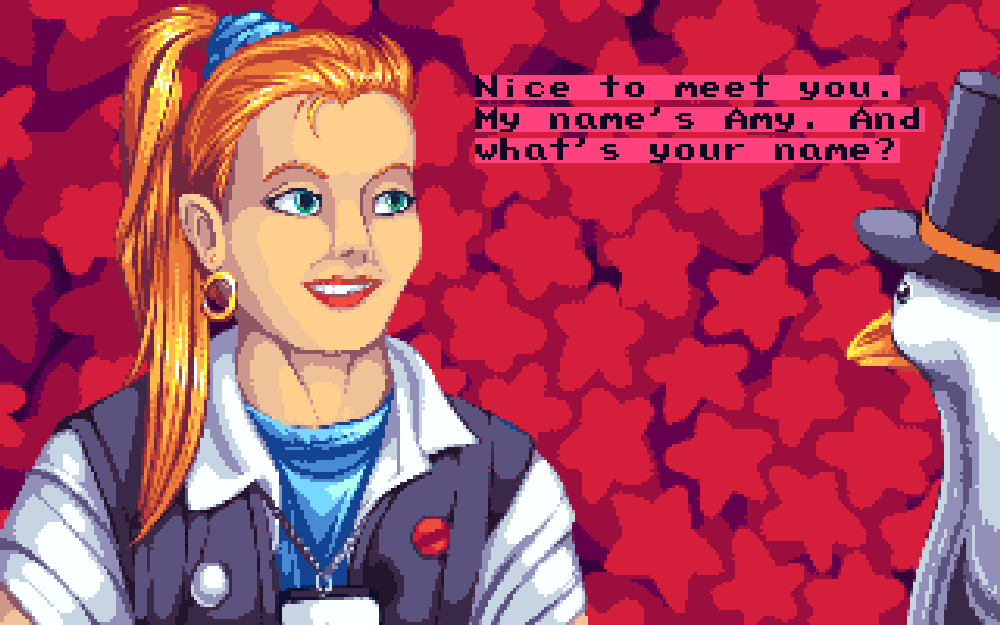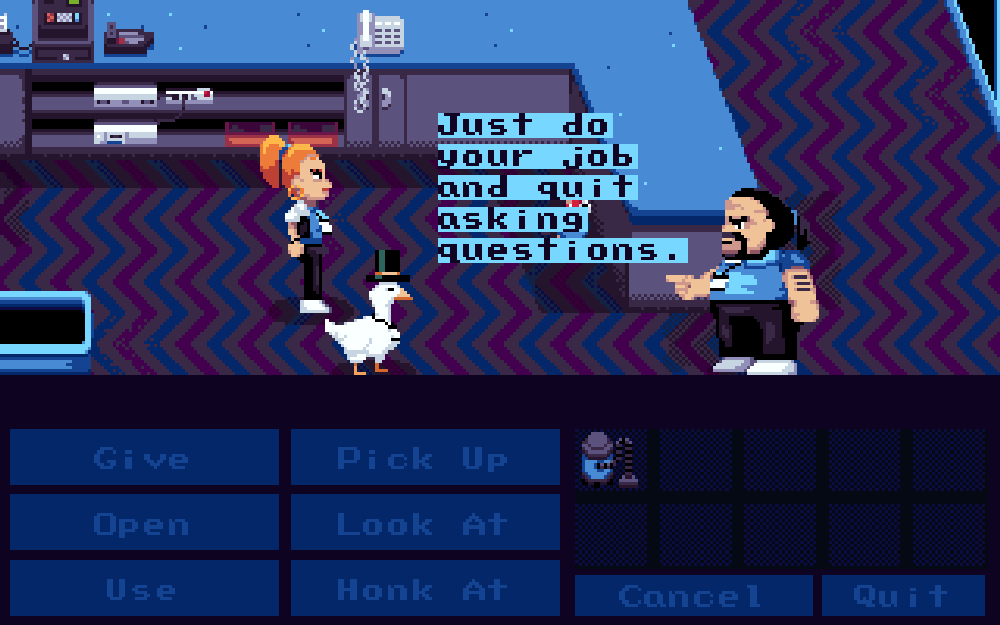 Genre: Adventure
Release Date: 7/27/2021
Availability: PC
Return to the 80's with Louis the Goose!
In the summer of 1985, a movie about four friends battling the paranormal was released to surprising box-office success. With the cost of home videos still high, the only option those had to rewatch this movie was through video rental. In the fall, the movie, Ghost Fighters was released on VHS to an incredibly high demand. Big corporate rental stores got the majority of the copies, leaving very little opportunity for the independent shops to serve their customers and leave lasting impressions...

Video Goose was made by Red Triangle Games and Eponym. Both parties were involved with code, with RTG producing the artwork and Eponym producing the music. Kenneth Ayer (Fenrir) produced the character backdrops. Voice acting was handled by Glow, Aladora Rose, Thomas M, Idontknow and Matthew Edson.