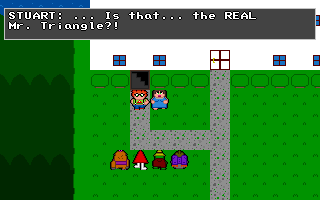 Beat Your Vegetables before they Beat You!
An evil alien has invaded the planet and has been conducting sinister experiments on the world's inhabitants. When word reaches Mr. Triangle, he will once again rise to the challenge of protecting his home. On his journey he'll fight evil mutated vegetables with his friends, Jojo the ape, Gary the magician gator, and Marvin the rocket manatee! Throughout your quest to rid the world of the self proclaimed Mastermind of Evil, Mr. Triangle and his friends will learn about the ancient history of the planet in hopes of gathering the strength to send the alien menace back where he came from! Mr. Triangle's Adventure is a classic RPG with a massive world to explore. Each character has vital abilities, emphasizing the power of teamwork. Boss battles have intricate patterns that you will need to figure out if you hope to get closer and closer to Mastermind as well.
In Mr. Triangle's Adventure you will embark on an entirely original world, visiting unique locations and interacting with all types of people. More often than not, the game will break into battle, where you'll fight these vegetable menances in an Active Time Battle System. Each character in your roster have distinct characteristics that make them vital for battle. For instance, Jojo the ape is designed to be only a healer, tossing out restorative bananas to keep your party healthy. Boss battles will test your knowledge of the core four characters along with your ability to think on the fly to come up with solutions to lead to your victory.
Soundtrack was made by Soda Piggy. All clay figures for promotion were made by Atavus Oddities.
To get access to deluxe content on mobile devices be sure to donate a minimum of $1.00 to Red Triangle Games. The same content will be made available to Steam players. A code will be emailed to you once it is available.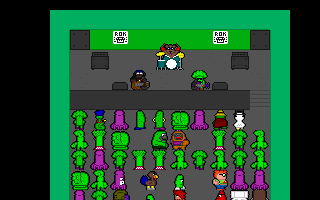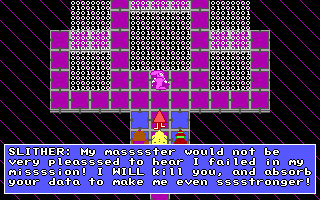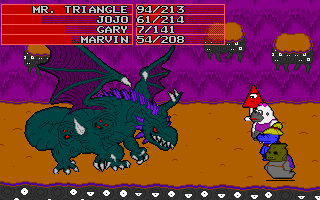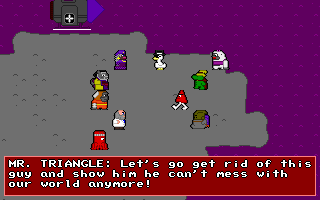 Click the pdf icon to view the Instruction Manual, or right click and Save As to Download.

To get Mr. Triangle's Ultimate Weapon you will need to find these 10 Energy Orbs and return to the Prehistoric Temple after all Dinosaur Spirits are collected.
To get the Titan Mask accessory, you will need to complete the Bounty Quest in the Underworld Below against Selekan. Defeating him and claiming your prize will get you the Blank Mask. With the 6 Infinity Gems, the mask can be forged at the Dwarf Smithy to make the Titan Mask.