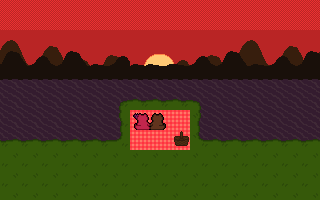 Ride waves to success in a game that never sleeps!
As this dinosaur, you must undergo the underdog's journey and overcome your rival the only way you can, by surfing. Surfasaurus is a community simulation video game, in which you live in a tropical island town as a lovable brown t-rex, carrying out various tasks and working towards being the 1st ever surfing dinosaur! The game simulates the game systems' internal clock and calendar to project a realistic passage of time. As the brown dinosaur, you'll interact with various people and see the town come to life throughout your playing. There's a lot to do and a lot to customize, a basement to fill with posters and dolls, trading cards to collect, surf boards to select, and special costumes to wear. You can participate in weekly events, such as shopping, trivia games, card trading and more. Follow us on facebook for clues to getting an exclusive costume!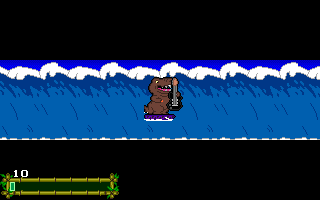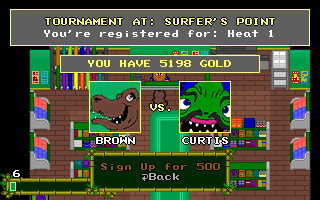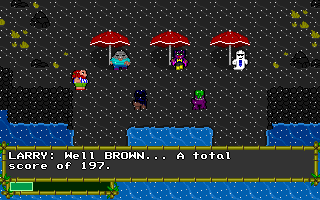 Check out the soundtrack to Surfasaurus!
Frequently Asked Questions